About Us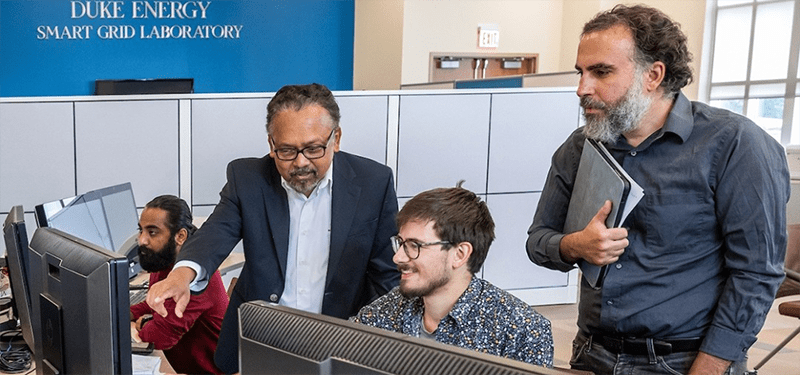 Welcome
Whether you're a future undergraduate or graduate student, you can forge your future in the Department of Electrical and Computer Engineering through several technical areas, including communications, control and signal processing; devices, circuits and systems; computer systems; and power systems. In these programs, you will find a strong commitment to student success, highly qualified faculty, access to real world experiential opportunities and state-of-the-art laboratories for hands-on research projects.
Close industrial ties facilitate full-time employment opportunities for graduates, in addition to summer employment, internships, and cooperative work experiences for students.
Most common employment opportunities:
Electronic and electrical systems
Electromagnetics
Information processing
Communications and networking
Control systems
Computer hardware and software
Power and energy systems
Optoelectronics
Microelectronics
Examples of recent research projects: machine learning, wireless power transfer, cyber-physical systems, control systems, solar cells, and resilience of the smart grid.