Transfer from NCCC
Transferring from North Carolina Community Colleges
Dear North Carolina community college student: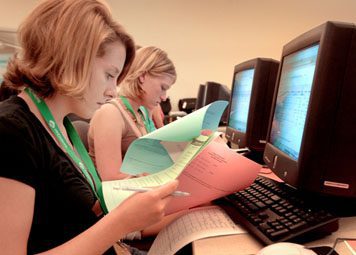 Electrical and Computer engineers are key players in bringing about the innovations that continue to modernize our society and enhance the lives of all people. What has already been done by electrical and computer engineers is small compared to what they will undoubtedly do in the future. If you, like us, are excited about possibilities for future engineering marvels, consider the profession of electrical and computer engineering. A B.S. degree in this subject will empower you to work in fields such as power systems, optoelectronics, computer engineering, embedded systems, telecommunications, automatic control systems, microelectronics, robotics, nanotechnology, and biomedical engineering.
To facilitate your transition from community college to UNC Charlotte, we have identified the courses you can take at your college that are fully transferable to our B.S.E.E. or B.S.Cp.E. programs:
After successfully completing the Associates of Engineering or Associates of Science degree and obtaining a 2.5 GPA, you can join us in the Department of Electrical and Computer Engineering at UNC Charlotte in our B.S.E.E. or B.S.Cp.E. program. You can apply online at UNC Charlotte Online Admission Application.
Best wishes for success in your continuing studies.