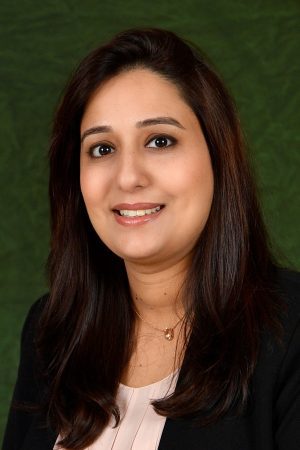 Dr. Fareena Saqib, PH.D.
Associate Professor
Education:
Ph.D. University of New Mexico, 2014
M.S. University of New Mexico, 2010
Research:
IoT security
Hardware security and trust
Supply chain risk management and security
Physical unclonable functions (PUF) based authentication
High performance computing and hardware accelerators design using FPGAs for small and resources constrained embedded electronic devices
Selected Publications:
Ali Shuja Siddiqui, Yutian Gui, David Lawrence, Stuart Laval, Jim Plusquellic, Madhav Manjrekar, Badrul Chowdhury, Fareena Saqib, "Hardware Assisted Security Architecture for Smart Grid", IECON 2018 (2018).
Jim Plusquellic, Fareena Saqib, Book Chapter-X "Detecting Hardware Trojans using Delay Analysis", pp. 219-267 in Swarup Bhunia and Mark M. Tehranipoor (Eds), The Hardware Trojan War: Attacks, Myths, and Defenses, Springer International Publishing, 389 pp., (2018).
Wenjie Che, Fareena Saqib, Jim Plusquellic, "Novel Offset Techniques for Improving Bitstring Quality of a Hardware-Embedded Delay PUF", IEEE Transactions on Very Large-Scale Integration (VLSI) Systems, 26(4):733-743, (2018).
A.S. Siddiqui, Y. Gui, J. Plusquellic, F. Saqib, "A secure communication framework for ECUs", Advances in Science, Technology and Engineering Systems Journal (ASTESJ) Special issue on Recent Advances in Engineering Systems, 2(3): 1307-1313, (2017).
Dylan Ismari, Jim Plusquellic, Charles Lamech, Swarup Bhunia, Fareena Saqib, "On Detecting Delay Anomalies introduced by Hardware Trojans", ICCAD 20'16: Proceedings of the 35th International Conference on Computer-Aided Design, Austin, TX, USA, 7-10 November 2016, 7 pp. (2016).
W. Arrasmith, B. Webster, F. Saqib, "Software dominant unconventional optical imaging through atmospheric turbulence with advances towards real-time, diffraction-limited performance", In-Tech 2016 International Conference on Innovative Technologies held in Prague, Czech Republic during 6-8 September 2016 (2016).
Personal Website: