IEEE HKN Leadership Conference Held in Charlotte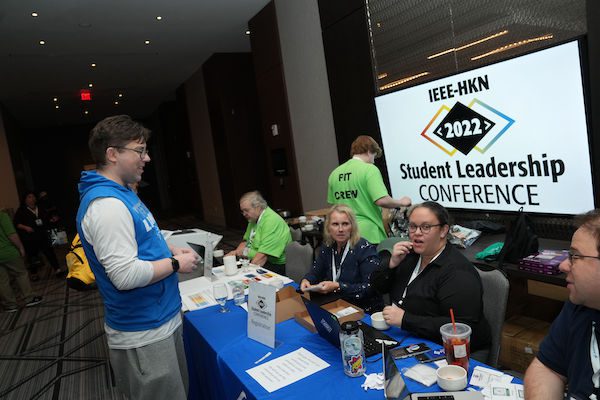 The Annual IEEE-Eta Kappa Nu (HKN) Student Leadership Conference (SLC) is a time-honored tradition that brings together leaders and members from HKN Chapters around the world. This three-day event features tracks for leadership training, faculty advisor programming, technical presentations, professional development, labs, workshops, and a career and graduate school fair.
This year the SLC was held at UNC Charlotte, and the planning and operational effort were led by this year's IEEE-HKN President James Conrad. The 2022 SLC attracted 245 students, faculty advisors, and sponsors and was a welcome return to "normalcy" after the previous two SLCs (which were held online). Students came from 54 campuses and 5 countries. They enjoyed the leadership and technical presentations from companies like Lockheed Martin and Northrup Grumman, and enthusiastically visited the booths of our 34 exhibitors.